SUNSHINE SS-917C Dustless Worktable Hight Precision Dust Free Workbench (Upgraded Filter Element)
Description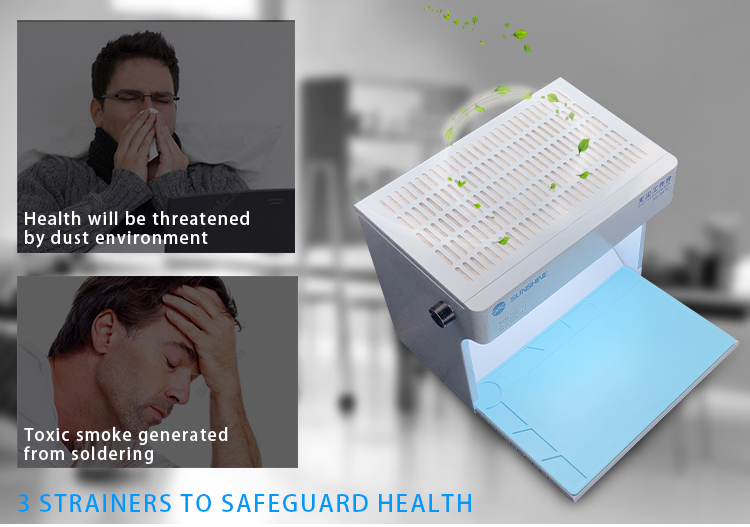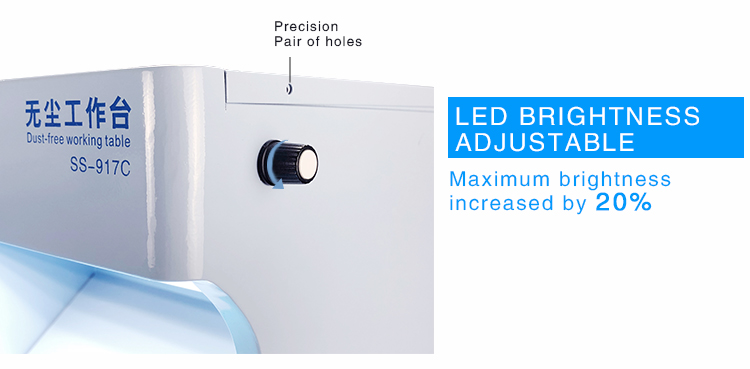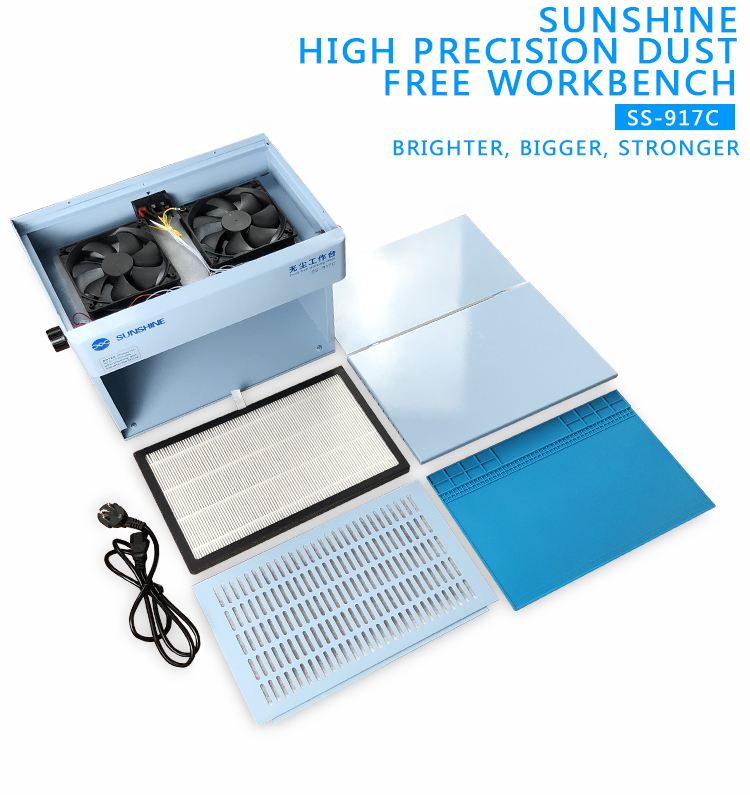 Tags: super precision tweezer, 0.5x objective lens, smart laser precision flim, anti-static workbench
If you want to konw more products, we have: anti-static smoke absorber, stainless steel esd tweezer, super precision tweezer
Product Parameters::

Brand:SUNSHINE
Product Name::

Dustless Worktable/110V-240V
Model::

SS-917C
Working size::

34.5CM * 23CM
Configuration::

Double LED Light,Double Fan,Silicon Pad,Foldable board,Power Cable
Product Description:

1. Built-in three-layer filter, filtering effect increased 16 times, can filter PM2.5 microwave particles.,2. LED brightness adjustment, brightness increase by 20%.,3. Air volume adjustment, can adjust the air volume.,4. Lengthen and widen the size, can use IPAD maintenance work.,5. SUNSHINE special thick section silicone pad.,6. Caring bayonet design.,7. Wide voltage design, better suitability.
Precaution::

After receiving the goods, please check whether the packaging is complete, if there are product problem, please take a video and contact servicer, replace the machine or tool according to the actual situation

Your cart is currently empty.