Spring Festival holiday notice!!!!!!
Wednesday, 26 January 2022

0

1057

0
Pls pay attention!!!
The 2022 Spring Festival is coming, our company's 2022 Spring Festival holiday arrangements are as follows:
1: The Spring Festival holiday is from Jan 28th, 2022 to Feb 9th , a total of 13 days. Feb 10th start work !
2: Normal work on Feb 13th (Sunday).
Orders are normally received during holidays and will be shipped to you as soon as possible after the holiday. We apologize for any inconvenience during the holiday. Please prepare in advance!
During holidays, pl pay attention to safety, reduce going out, wear masks, protect yourself, avoid partying and group activities,and spend a civilized and peaceful holiday.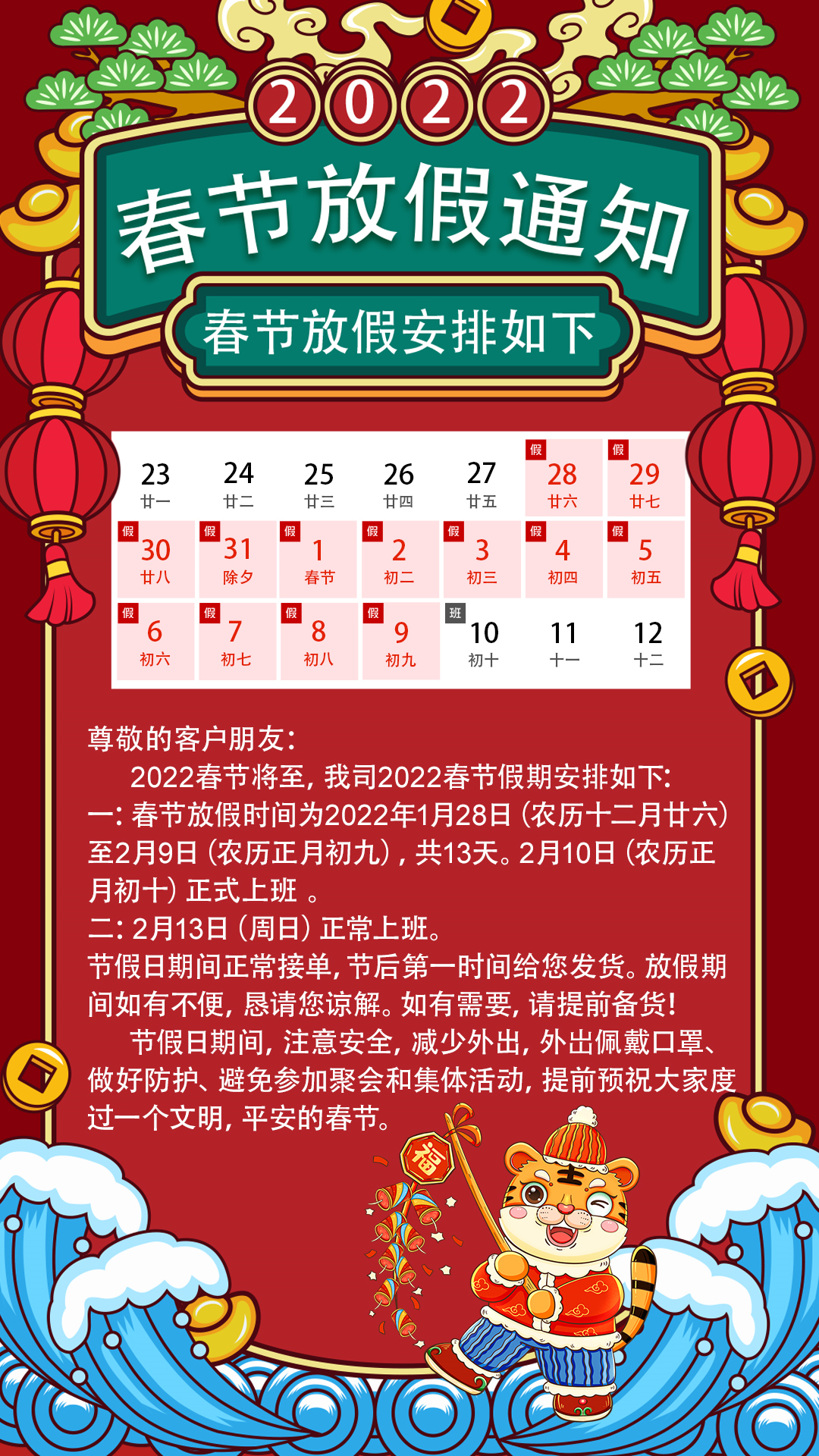 Your cart is currently empty.